Pro-Line 1/10 Holcomb Aluminum Front/Rear 1.9 12mm Crawler Wheels (4)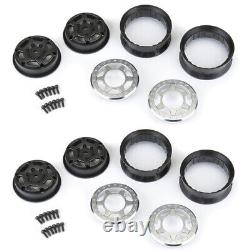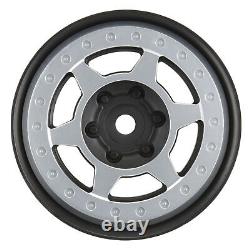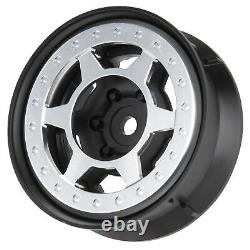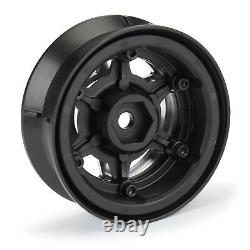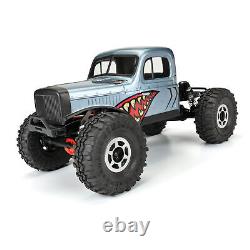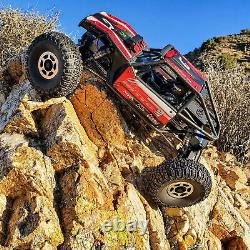 AIRCRAFT / VEHICLE / BOAT KITS. Grease / Lube / Oil. RADIO / RECEIVER / SERVOS. WHEELS / TIRES / RIMS.
Wheels / Rims / Tires / Sets. Bodies / Lights / Accessories. Electric Motors / Speed Controls. Accessories Glow Plugs, Temp Guns, etc.. Nitro Engine Parts Tune Pipes, gaskets, etc.. Adhesives / Fluids / Tools. Buildings / Bridges / Tunnels. Grasses / Trees / Scenery.
Trains / Tracks / Sets. Accessories / Tape / Brushes. Paint - Aerosol / Spray Cans.
Paint - Airbrush / Bottles. Pro-Line 1/10 Holcomb Aluminum Front/Rear 1.9 12mm Crawler Wheels (4). Brand New In Factory Packaging. Key Features Innovative Wheel Style Unique Outer Ring with Inner Wheel Face for Super Scale Looks Easy-to-assemble 3-piece Wheel Design with 12mm Hex Fits Pro-Line's 1.9 Crawling Tires Made in the USA, since 1982.
In The Box (2) Holcomb 1.9 Aluminum Outer Ring (2) Black Plastic Inner Wheel Face (2) Black Plastic Internal Bead-Loc Ring (12) M2.5 x 8 SHCS. This is a pair of Holcomb 1.9 Aluminum Composite Internal Bead-Loc Wheels. Introducing an innovative wheel design from Pro-Line: the Holcomb! Featuring a machined aluminum front face, these wheels will give your 1.9 scale crawler a unique, retro-inspired look.
We've taken our easy-to-assemble, 3-piece plastic wheel design and flipped it inside out: the outer 6-spoke ring now bolts to the inner wheel face with a 12mm hex. The added depth allows for tons of customization with chrome pens or candy paint. The Holcomb is a direct fit for Pro-Line's incredible list of 1.9 Crawling Tires. Get your very own set of Pro-Line Holcomb 1.9 Wheels today!
Fits 1/10 Rock Crawlers Front or Rear with 12mm Hex. 2 in a package Wheel Hex Size. Front/Rear Inner Tire / Outer Wheel Diameter.
1.9 in Vehicle Type. We are an authorized dealer of every product we offer in our store. There are always ways to work things out to meet your satisfaction. Top 10 Reasons to Shop At GoNitroHobbies. We are authorized dealers of all the items we sell and all products are brand new in factory packaging. We have been serving R/C hobby enthusiasts worldwide for over 9 years. We aim to offer all of our customers with the best service to ensure their satisfaction is met. With thousands of satisfied customers around the world, check out our feedback and you'll see why customers prefer to shop with us. We offer a wide selection of products and carry a ton of brands to ensure our customers find what they're looking for. We insure that all orders are packed properly and delivered to your doorstop safely.

---