Front Rear Brake Pads & Rotors Kit for 2010-2013 Range Rover Sport K8F-101423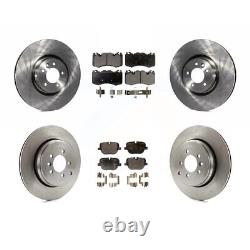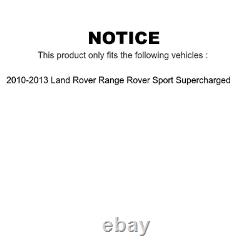 High Density Low-Resin Semi-Metallic Pads. Manufactured using Positive Mold Technology. 2x Front Disc Brake Rotor (Both Side) + 1x Front Semi-Metallic Brake Pad Set + 2x Rear Disc Brake Rotor (Both Side) + 1x Rear Semi-Metallic Brake Pad Set.
We have selectively combined both Top Quality''s premium rotors and Positive Plus'' semi-metallic brake pads to create this Front and Rear brake kit that will restore your Range Rover Sport stopping power. The rotors use a G3000 heat-flow cast which provides consistent wear and quiet operation. Paired with high density low-resin semi-metallic pads to ensure long life, reduced noise-causing vibrations, and optimizes braking power.
These days exclude weekends and holidays. Note: Do not dispose of defective parts until instructed. No reimbursements will be given for delay, labor, mileage, car rental, or any other costs involved in installation or re-installation of any product in question.
Top Quality's premium rotors and drums are crafted using G3000 cast steel to properly balance wear with greater number of aeration vanes for optimal heat dissipation. Top Quality rotors and drums are designed to improve stopping distance, minimize brake fade, and extends both rotor and pad life. Positive Plus semi-metallic pads offer powerful braking performance in a wide range of temperatures. Using cashew resin and high graphite materials, Positive Plus pads offer a quieter performance while providing maximum stopping power and superior friction in any weather.

---